Team Athleticum is Growing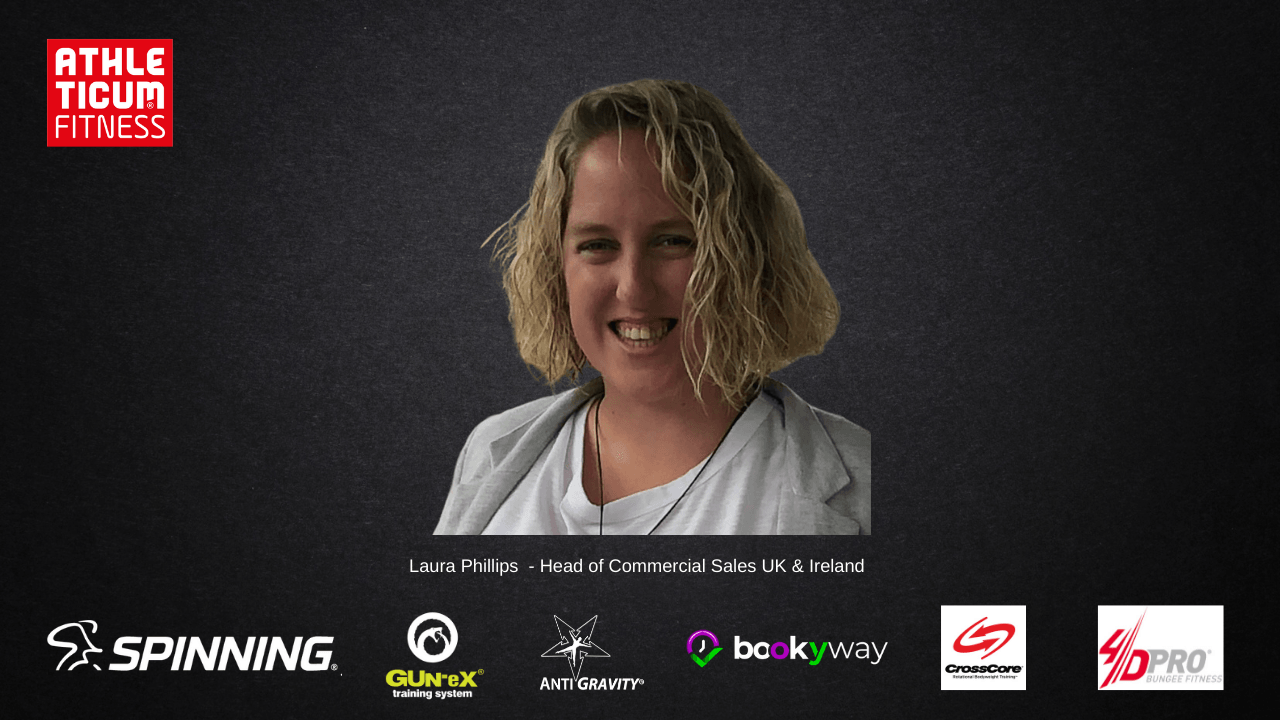 We are delighted to announce that Laura Phillips has joined the Athleticum team as the new Head of Commercial Sales for UK & Ireland.
Laura comes to us with over 20 years' experience within the industry and will help drive our business forward in both B2B and B2C sales growth in all our brands.
We have known Laura for 10 years now and her passion and enthusiasm for the Spinning® Program is abundant. It's great to have another like-minded who can take their own experiences and get the customer involved in that passion.  She is also a qualified instructor in some of our other brands as well, including Gun-ex® so can walk anyone through that journey from both a club and instructor perspective. Laura promises that she will be hanging from the AntiGravity® Aerial Yoga hammocks soon too! Laura joining the team comes at the perfect time as we launch the new line of commercial Spinner® bikes.
'I am so excited about joining the team at Athleticum. Anyone that knows me knows that I love the Spinning® Brand and what it can offer to both clubs and the members of all abilities. I'm looking forward to bringing my own knowledge and experience of the industry to help our customers who I always see as partners move forward and grow'
For more details and to contact Laura for any enquiries that you may have, or if just want to connect, then please email her on sales@athleticum.co.uk or call on 07810 303139, and don't be surprised if you get roped into a coffee. Laura loves a coffee!
---
1 comment
---
---