In the News: RIDE HIGH Magazine (May 2021 Edition)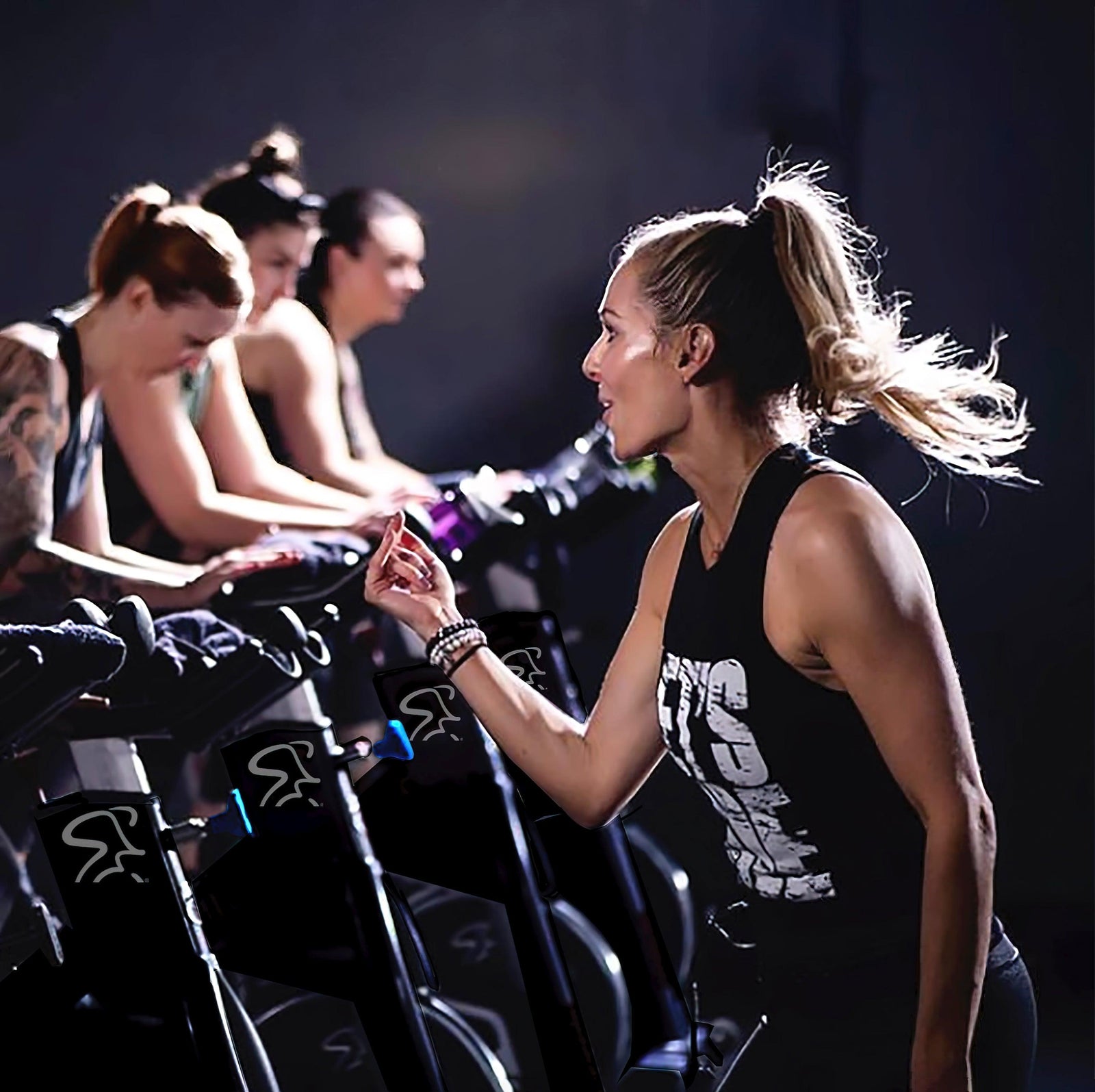 We were super excited to feature in the panel discussion of the May edition of Ride High Magazine; "Getting the wheels turning again" written by Kate Cracknell. Such a great article with so many ideas and tips for Spinning® and Indoor Cycling studios out there who need a little guidance.
Indoor cycling has never been a more exciting space, with the pandemic – and its stay-at-home rules – pushing growth to new heights via the virtual world. Many have purchased home bikes; instructors and operators have invested in new solutions to survive financially. Manufacturers have also got creative, with the expanded home Spin® solutions – now available through retailer Costco in the UK via Athleticum® – a great example.
Set against this backdrop of changed dynamics and changed member expectations, how will clubs and studio re-engage customers in-house?
My answer to the question 'will members return?' is a bold 'yes' – but they will do so with expectations of increased flexibility. Operators must not to fall into the same old schedules they once offered.
DEMAND FOR ONLINE WILL STILL BE THERE. EVERY CLUB AND STUDIO NEEDS TO BE CAMERA, ACTION, READY!
Demand for online will still be there, with a year of home fitness forging new habits in your members, so you need to be offering hybrid in-person/online membership options. Every club and studio now needs to be camera, action, ready! 
Clubs and studios also need a strong commitment to specificity of programming. That means a range of bespoke classes, designed with specific groups in mind, being made available both online and in-person. These are more easily targeted and delivered with low overheads online, but even in-club, operators must remember that one size does not fit all. Programming must be specific to the fitness needs of the members.
Matching instructors to your members is also a prerequisite. There are many fantastic qualified instructors over the age of 50 out there! Like attracts like. Does your instructor base look like your member base? 
In-club, a heavier focus on community will be key. Instructors walking in and pressing 'play' on an un-planned or off-the-shelf class won't instil a sense of social gathering, offer a reason to ride or provide a deeper sense of 'in this together' – all of which is certainly achieved by the better online providers.
Additionally, operators' in-club schedules will have to reflect an understanding that people are, in some cases, fearful. They may not be as fit, they may be Long COVID sufferers, their mental health may have suffered during lockdown. Asking questions of your re-engagement plan is essential. Will your programming include social programmes alongside fitness? Will it include periodised training plans to help members kick-start as if new to fitness? Will your marketing invite active attendance? Who are your member champions who will help you engage others? 
Then ask questions about your instructors, too. How will you re-engage staff and instructors, with additional training to refresh and upskill? How will you attract the best instructors in the market, willing to offer both in-house and virtual workouts?
A final observation on technology. There is of course some exciting and fairly inexpensive technology that can ignite rides both in-studio and online, but even digitally, remember that keeping it simple is often best. More than anything, it's about keeping your eye on the needs of the member, with simple individual metrics – watts, heart rate, kilojoules – and programmes of classes that allow them to see progression. This is true whether they're training live in the studio or at home with you.
Full article: RIDE HIGH Magazine May Edition
CONTACT US ABOUT OUR RE-START STUDIO INSTRUCTOR REFRESHER WORKSHOP INCLUDES LONG-COVID CONSIDERATIONS IN PROGRAMMING.

EMAIL: INFO@ATHLETICUM.CO.UK or CALL: (0)208 8199 161
---